Agricultural industry is highly potential yet sustainable industry. The challenges are increasing its process efficiency, enhancing the products quality, and encouraging environmental-friendly aspects. GDP Filter fully realizes the potency in this fields and applies membrane technology as cutting-edge solution.
1. Membrane Clarifier
GDP Filter suggests membrane – which is widely acknowledge as one of the best available filtration technology – to replace conventional screen and or sedimentational-based-process for juice extract of agriculture products. GDP Filter Membrane Clarifier Clarifier simply remove all turbid substances and particulates, produce crystal clear juice, thus enhancing quality and economical value of the juice.
Clarification of:
Coconut Water
Jamu
Cane Sugar Juice
Palm Sugar Juice
Gelatin
etc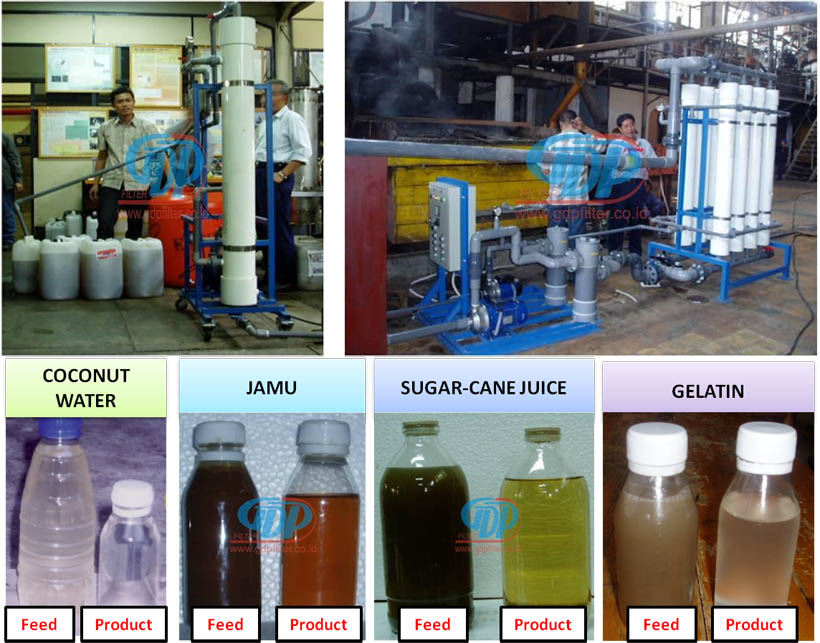 2. Membrane Concentrator
GDP Filter Membrane Concentrator is an ideal solution for juice extract concentration with less heating. The concentrator should be combined with Membrane Clarifier in order to get concentrated high quality juice extract.
Application :
Jamu Concentrate
Cane Sugar Juice Concentrate
Palm Sugar Juice Concentrate
Soluble Starch Concentrate
Tea Concentrate
etc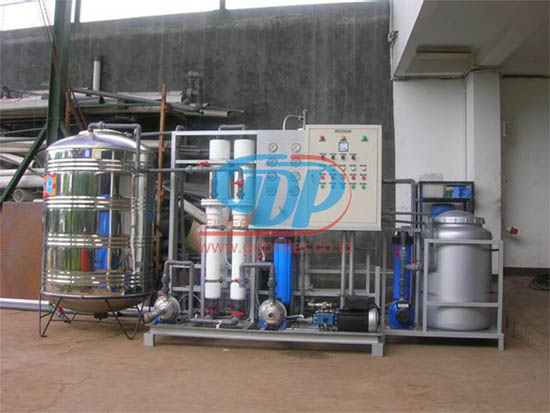 3. Vegetable Oil Membrane Filter
GDP Filter presents Vegetable Oil Membrane Filtration System, the first commercial membrane-based system for vegetable oil filtration in the world. A breakthrough application of membrane technology, it is indeed an answer for sustainable vegetable oil. The system simplify conventional process, thus will be superb alternative for vegetable oil industry.
Application :
Clarification of vegetable oil.
Wax removal of vegetable oil.
Deacidification of vegetble oil.
Degumming of vegetable oil.
Reclamation of used-cooking oil.